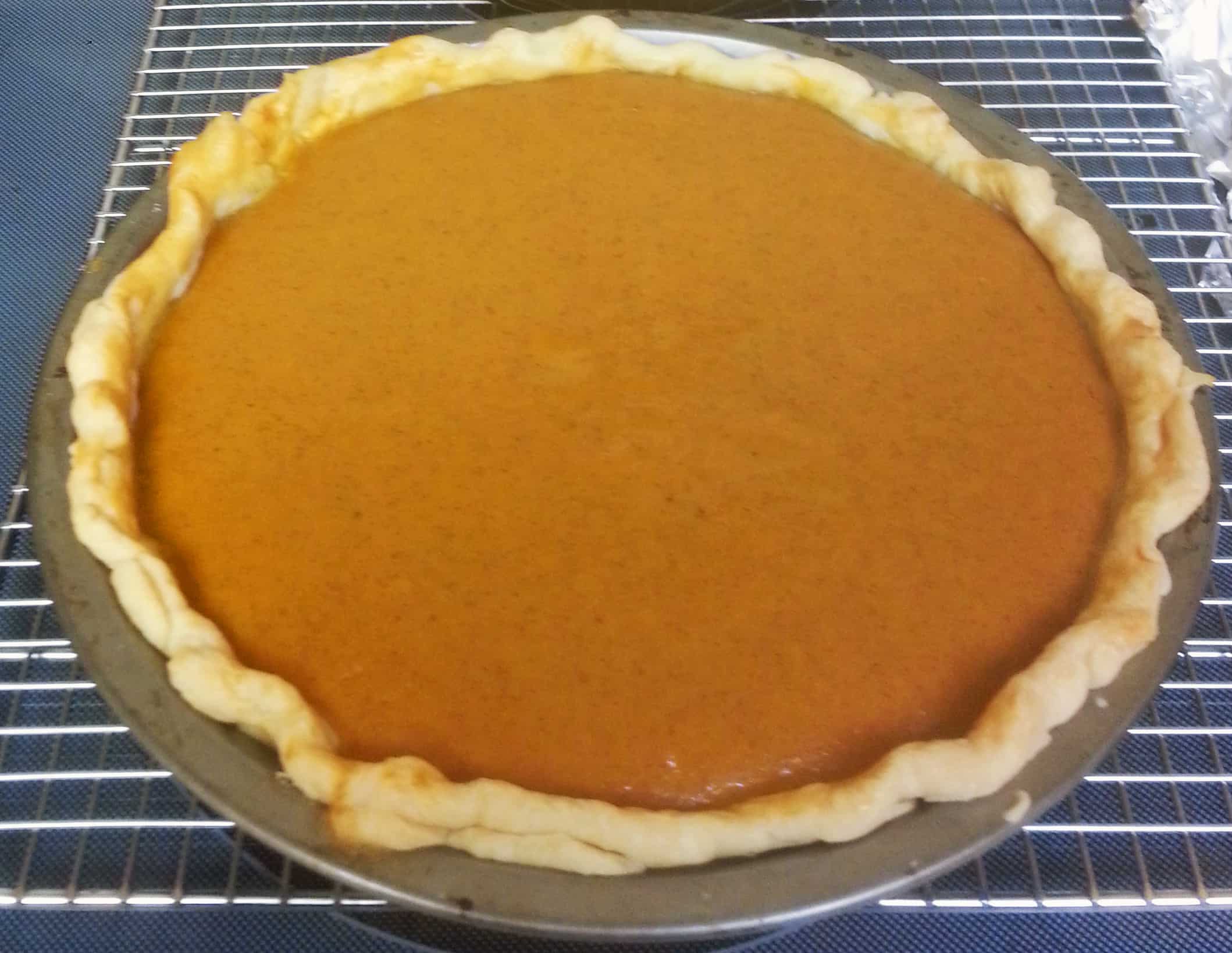 I'm the first to admit I'm a terrible cook, but I LOVE pumpkin pie, so I need an easy pumpkin pie recipe that is also yummy and contains zero cream cheese (because I'm not a fan of cream cheese). When I was barely out of my teens, my mother gave me this one. It's gotten me through 29 years of marriage and seven children, and now I'm sharing it with you! (And yes, the above picture is a pie I actually made.)
Super easy pumpkin pie recipe
One 15 or 16 ounce of pumpkin, either from a can or freshly cooked/mashed. (If pumpkin was boiled and then frozen, thaw, drain and mash first.)
One 14 ounce can of sweetened condensed milk.
2 eggs
1 teaspoon and one pinch of ground cinnamon
1/2 teaspoon of group ginger
1/2 teaspoon of ground nutmeg
1/2 teaspoon of salt
Mix all ingredients, pour into 9 inch pasty shell (uncooked), and put into oven preheated to 425. After about 15 minutes, lower the temperature to about 350 and bake about 40-45 minutes until done. I determine this by sticking a knife into the pie about an inch from the edge and if it comes out mostly clean, it's good.
Double this for two pies.
Do you have an easy pumpkin pie recipe that never fails? Love to hear about it.

Copyright 2017 Teyla Rachel Branton