This is the first of a few pictures I'm going to post about our recent trip to Portugal and important things to see. Since my mother-in-law lives in Cova da Piedade, near Almada, my children always love a quick visit to the Parque da Paz (Park of Peace) to feed the pigeons, ducks, and geese.
Here come the ducks and pigeons! From left to right: my daughter Liana, brother-in-law Jaime, mother-in-law, Maria José, and daughter Lisbon.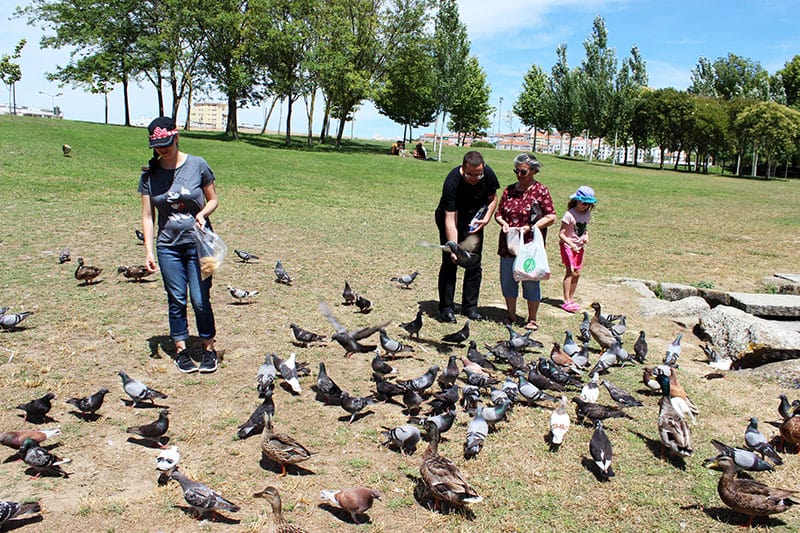 These pigeons are so eager, they'll land right on your hand to eat the grains we bring them. My mother-in-law shows my kids her new trick with the pigeons. Lisbon is stalking the flock.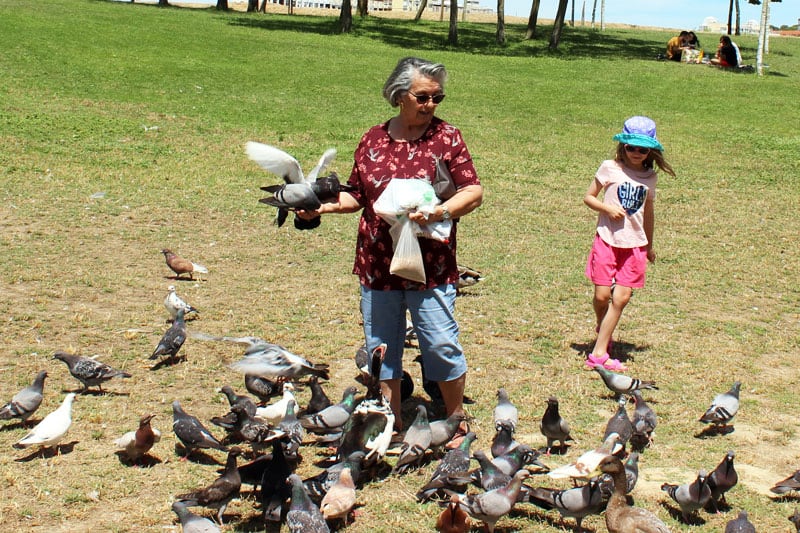 Liana got the hang of it right away. The ducks will also eat out of your hands, if you hold them low enough. Below is my daughter Liana (forefront) and my husband, TJ, and my youngest daughter, Lisbon (background).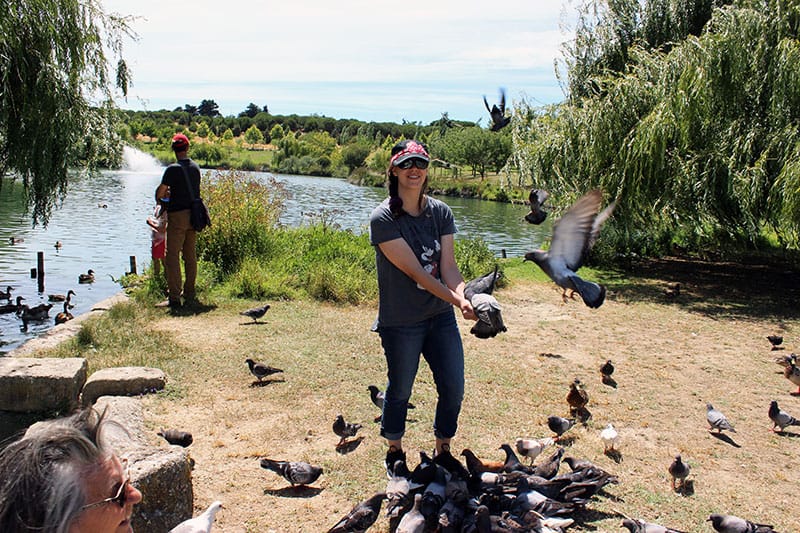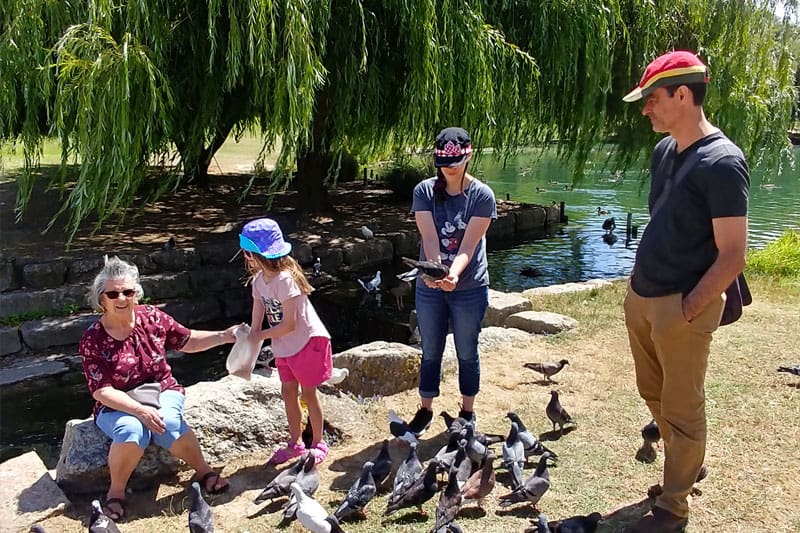 The pigeons are so soft!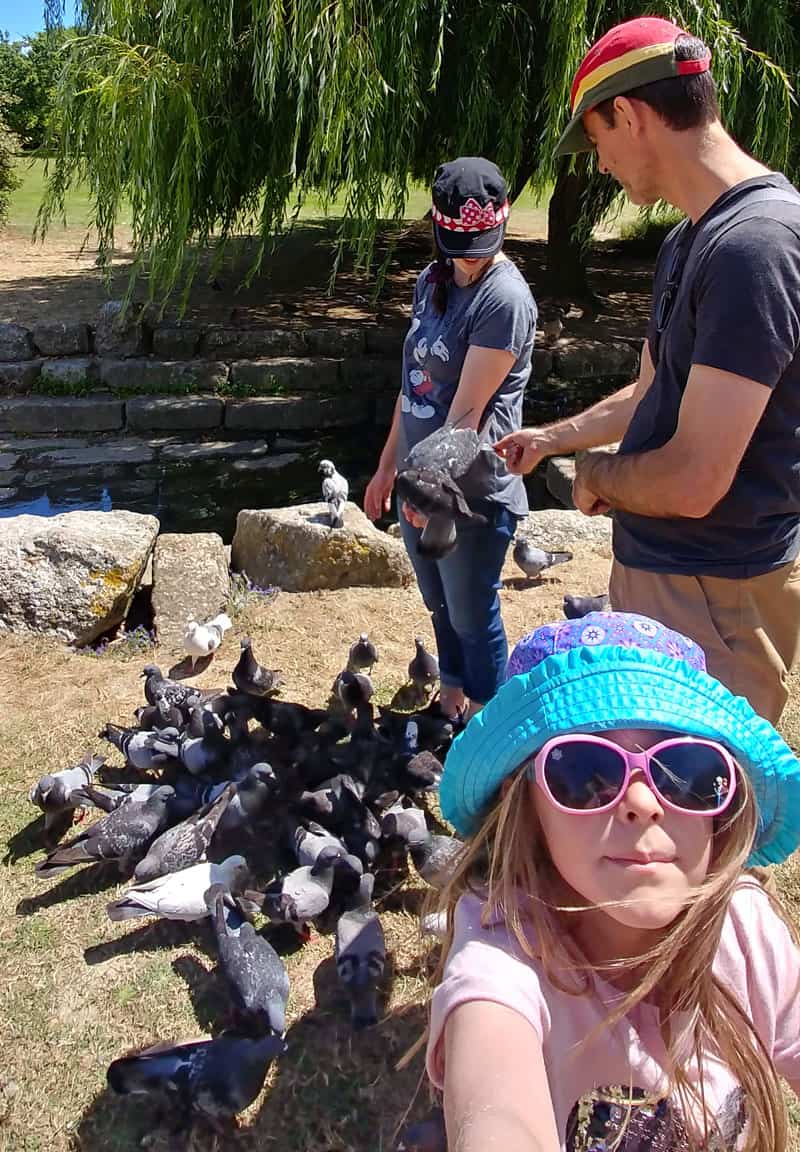 The park has big stretches of grass to play soccer and paved paths for joggers or walkers. It's a great place to hang out and chill with family.
As the picture-taker, I didn't get in many pics that day, but I may be able to find one on my hubby's phone.
Next time I'll post pictures of a beach or a palace!

Copyright 2019 Teyla Rachel Branton
Reuse notice: you are free to print Lisbon 2019 Parque da Paz in Almada for personal use or non-commercial use with friends, share this post link anywhere, quote a short excerpt with attribution and a link to this site, but you may not use this post in its entirety on your own page. Thank you for caring about copyright