One place I've always wanted to visit but haven't before is the National Palace of Queluz, started in 1747 and finished after 1860. This trip to Portugal, we were able to check it out. The palace was first build as a summer home but was later enlarged. This is where the Dom Maria I lived in seclusion after the death of her husband Dom Pedro III (1786) and son (from small pox in 1786). Her madness worsened when her son died and she never recovered. Her other son eventually took her to Brazil.
To me the interior of the Palace is far more beautiful than Sintra National Palace, and though the gardens can't compare in size, they are interesting and extensive. They remind me of palace gardens I saw in France as a child.
Lots of Gold Gilding and Fancy Furniture
Here's my youngest Lisbon, checking out the palace.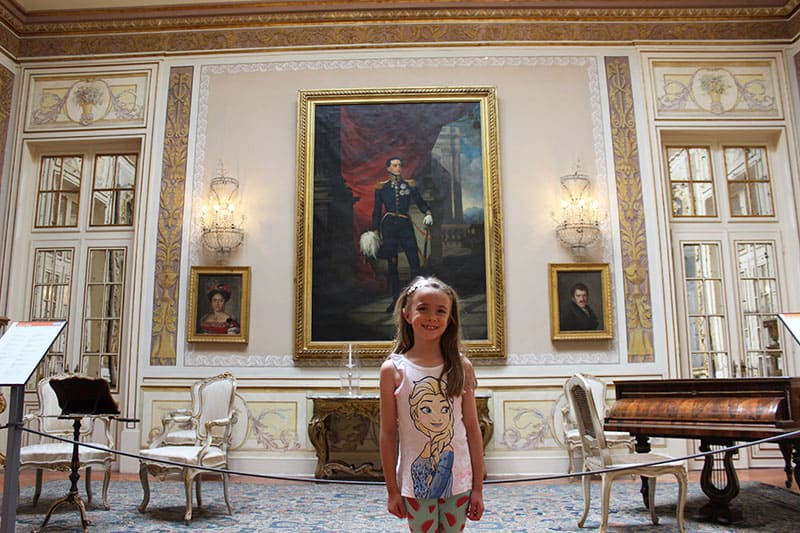 I'd love to write a book on this desk!
Or maybe hold a book signing on this cool ornate table, lol.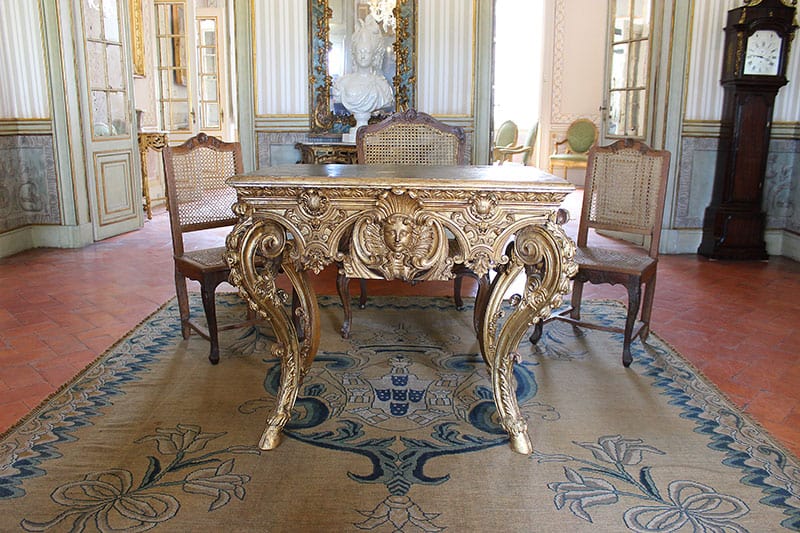 One of Their Son's Rooms
Here's a closeup of the cradle. Do you think it would pass today's safety standards? I think I would have stayed up all night worrying the baby would fall out. Maybe that's what servants were for.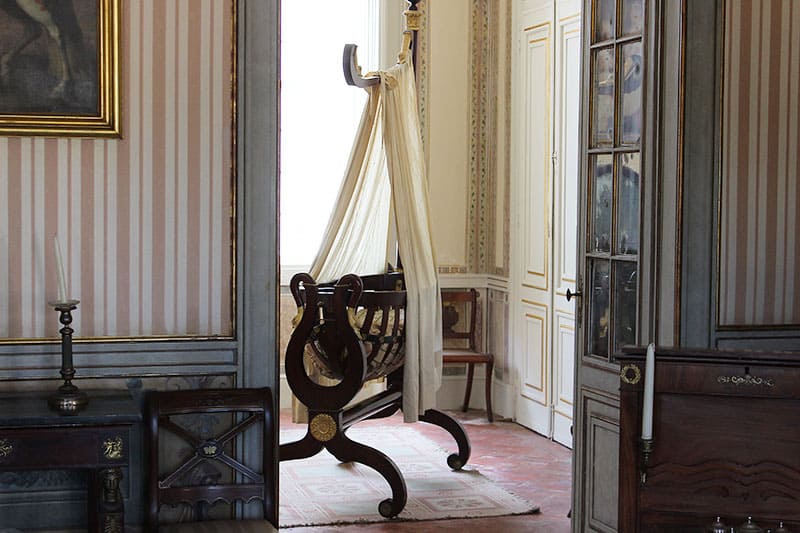 The Chapel
There are usually places of worship in palaces and this is no exception. Here is the alter where the priest could preach.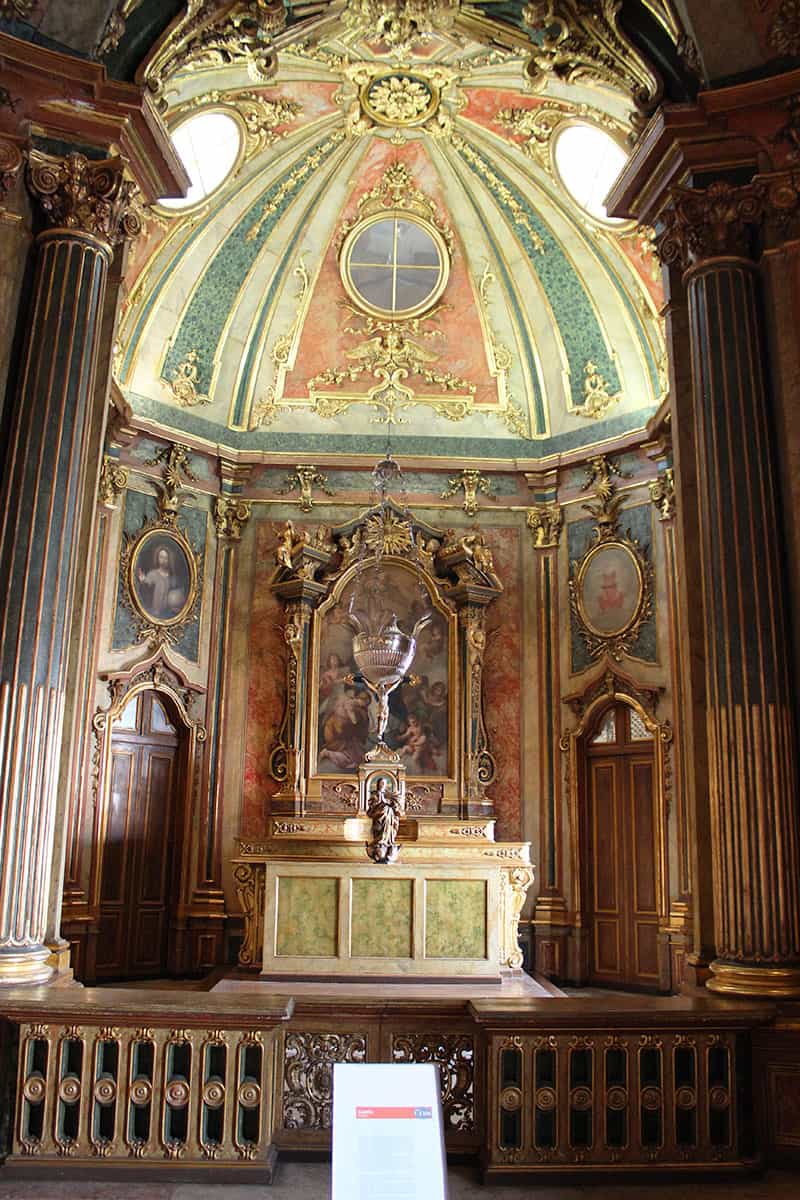 This is where the King and Queen would sit in the chapel. This is actually a balcony in the church. Look at all the ornate work.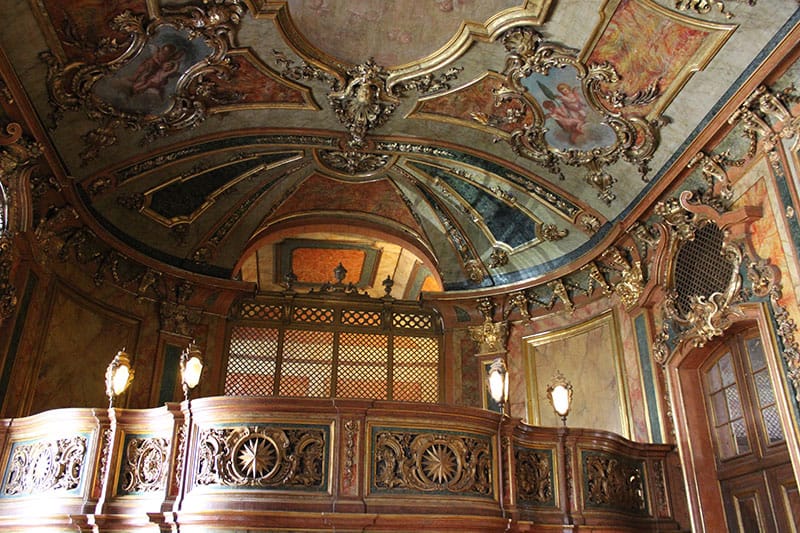 More Details Inside the Palace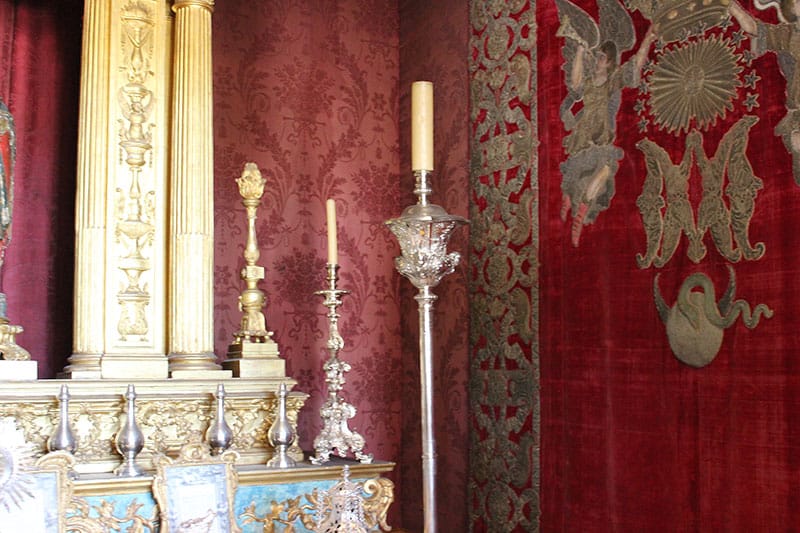 I love this rock work!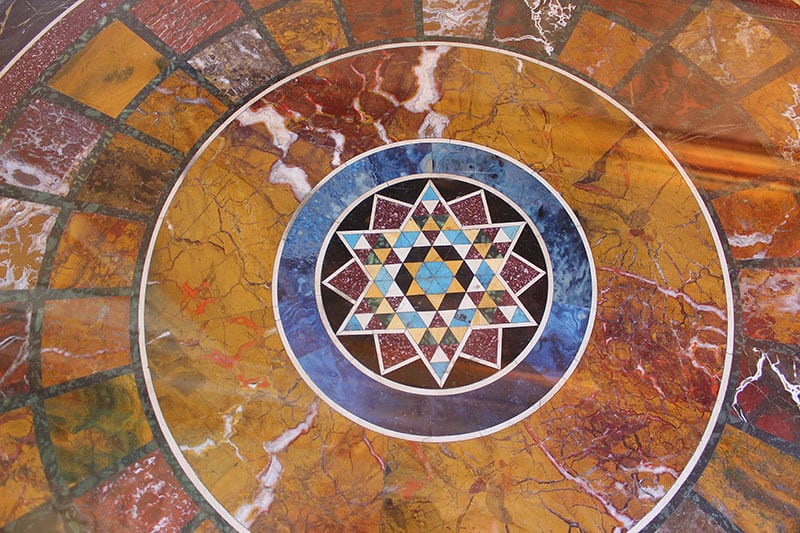 Impressive Throne Room
The throne or audience room is really amazing. I took a close up of what some of the chairs. It's a huge room, but this picture doesn't really show how large it is.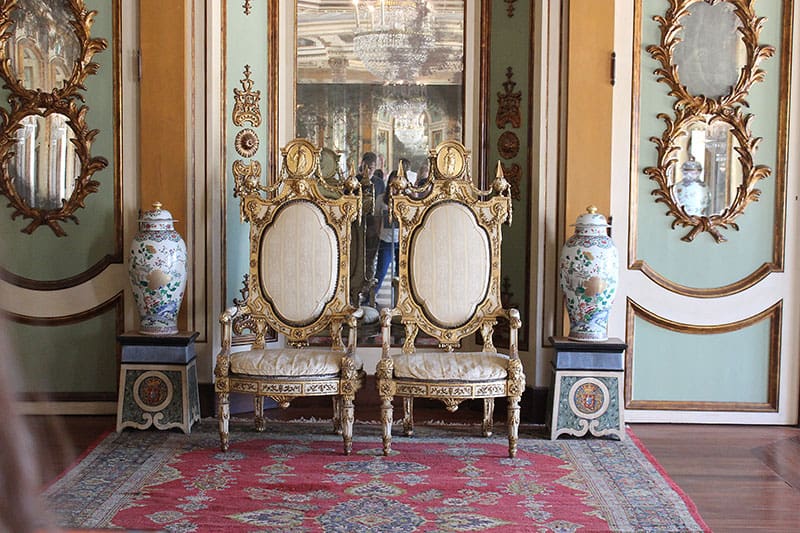 My Family Inside the Queluz National Palace
My two youngest, Lisbon (left) and Liana (right) enjoyed wandering around.
My handsome, sexy, intelligent husband likes examining the details.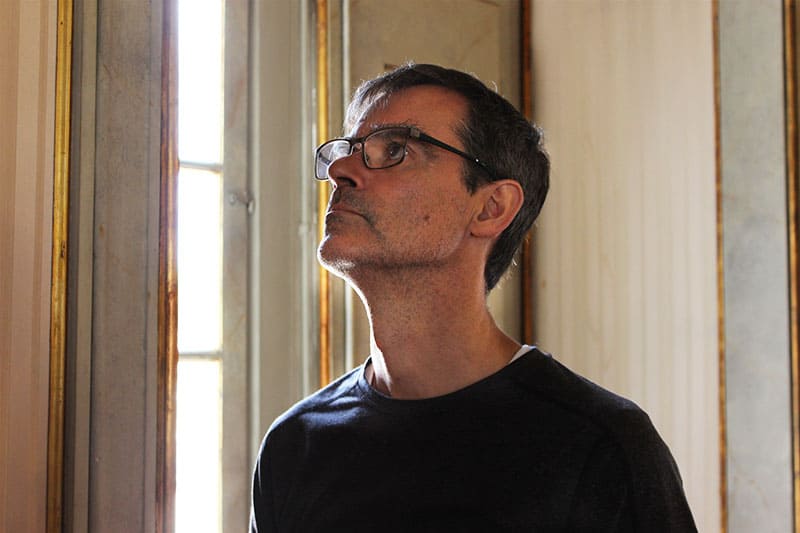 Our girls below with my mother-in-law Maria Jose, and my brother-in-law, Jaime.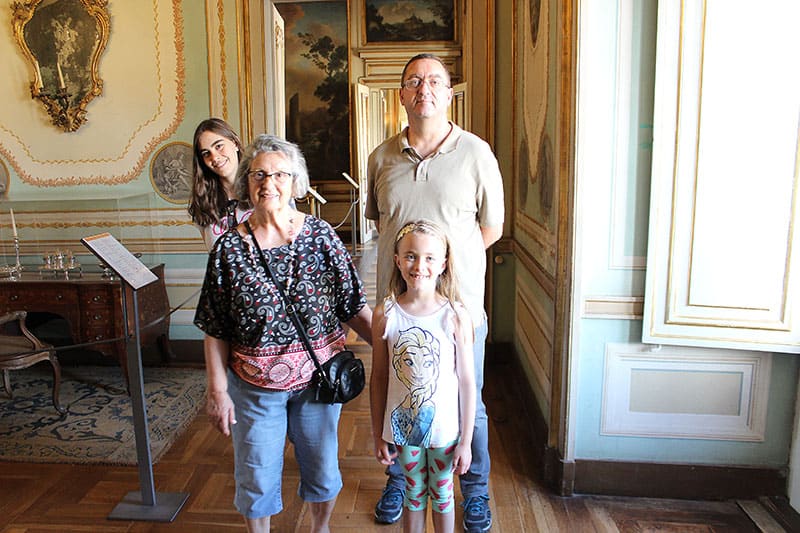 Chandeliers, Tea, and Woodwork
Lisbon really loved this chandelier and wanted a picture!
Now this is a table set for a queen. How would you like your tea?
This was my favorite room and near the end before you leave for the gardens.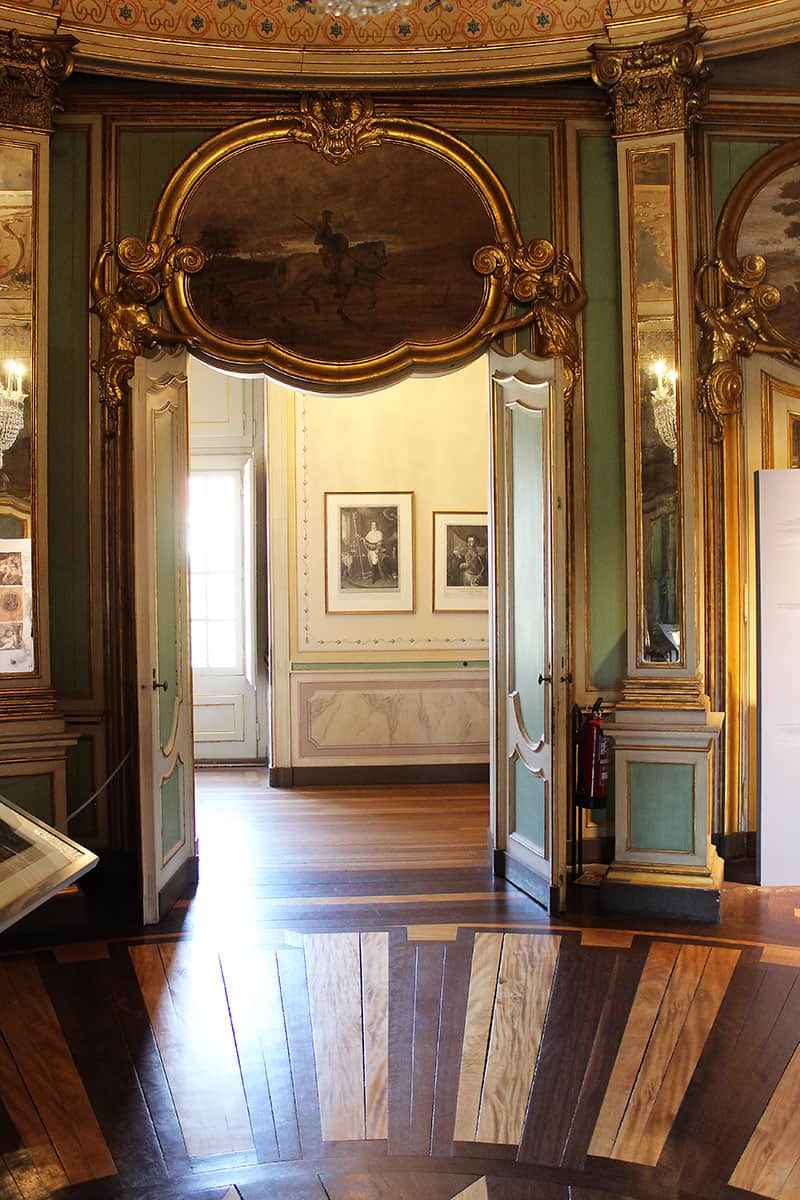 Outside the Palace
My mother-in-law, husband, me, and our daughters.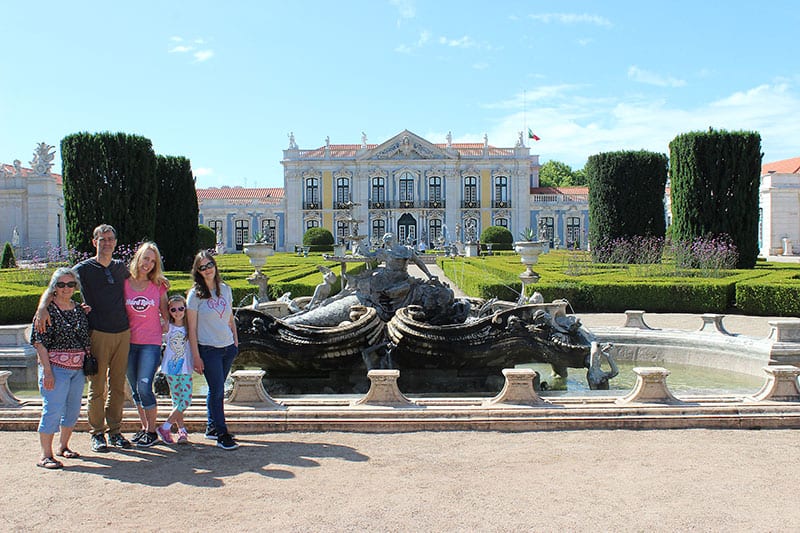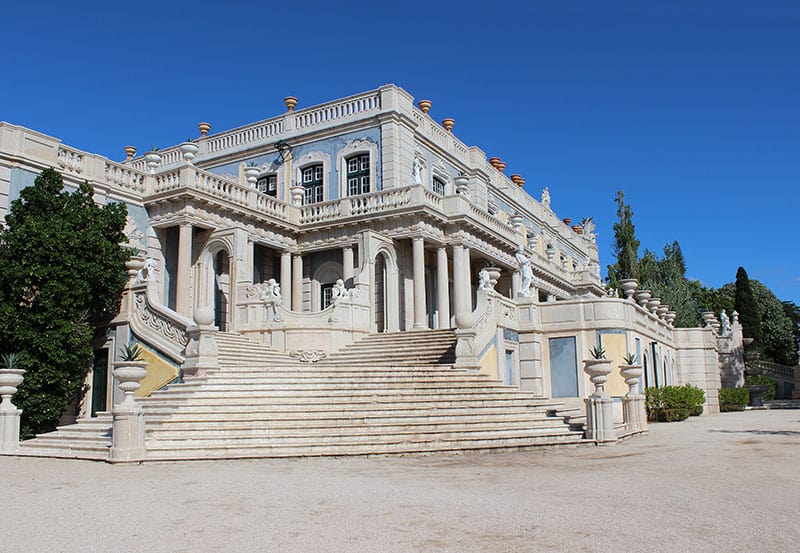 A lion lady. That's not a sight you see every day.
Huge water feature that seem to be some sort of river running right through the grounds. But it didn't have much water in it this day.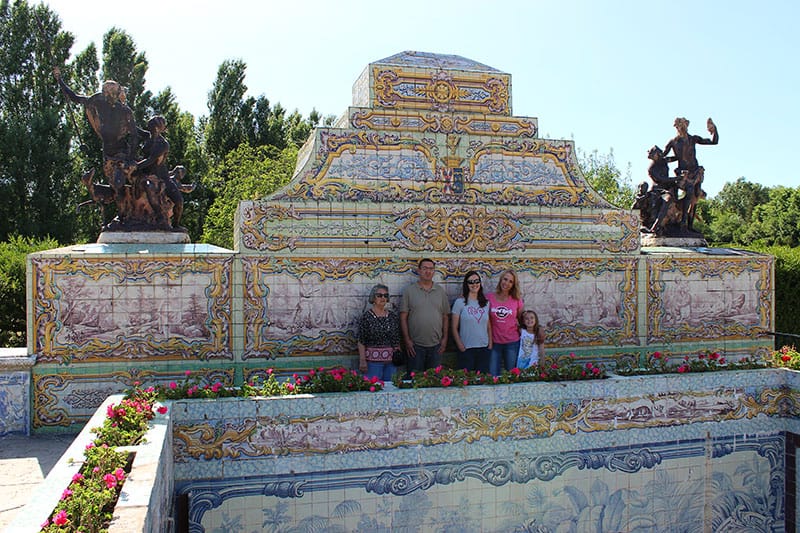 These cobblestone paths were fun to walk because of the hedges.
Liana's Pictures
My daughter soon grabbed the camera and started taking her own pictures. She seems to catch good candid moment, ones that tell a story. We did need to rest after walking around the gardens, and can you see the water I spilled on my shirt?
Aw! Aren't we so cute together?
In the Parking Lot (More of Liana's Pictures)
These features on the palace are amazing.
Statue of Queen Maria I
Lisbon was a little hungry by then, so in the parking lot (there was plenty of parking here), we gave her a sandwich we'd brought along. After raising seven children, I've learned you never go anywhere without water, food, and tissues or wipes. These are also Liana's photographs.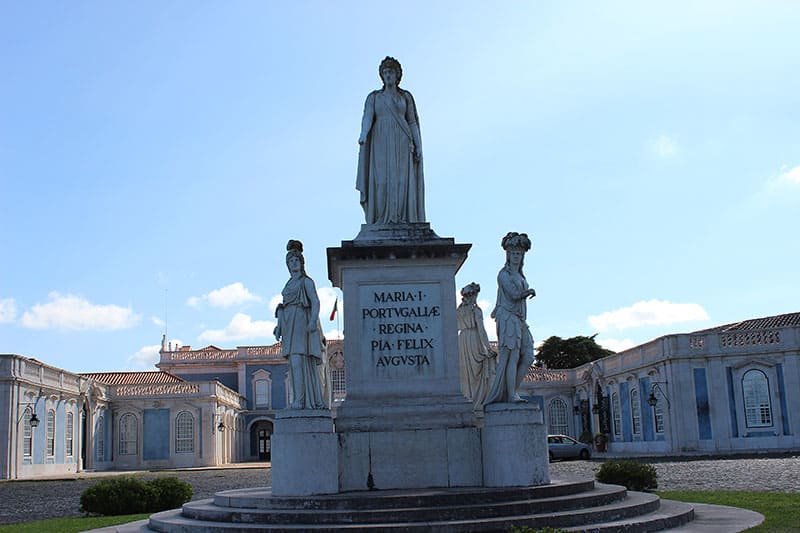 Can you see the palace in my glasses?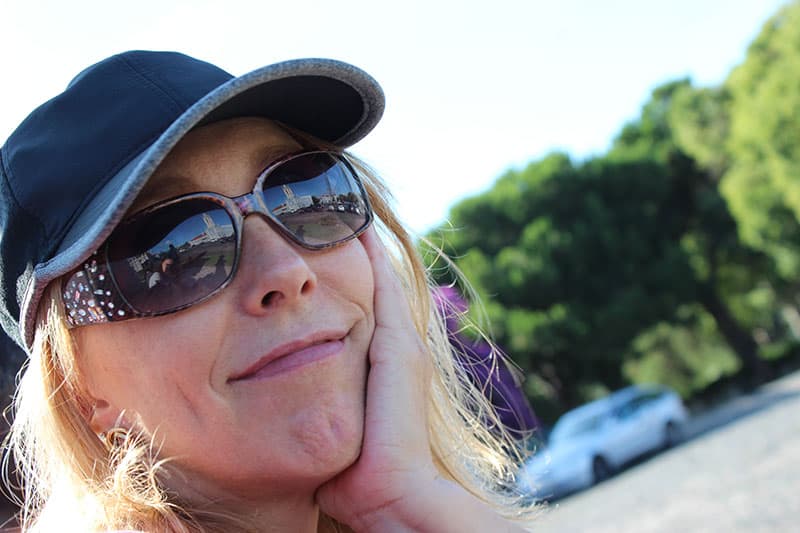 I hope the next time you're in Portugal, you stop and check out the Queluz Palace. It's not nearly as crowded as other landmarks, and it's worth taking half a day to look around.

Copyright 2019 Teyla Rachel Branton
Reuse notice: you are free to print The National Palace of Queluz for personal use or non-commercial use with friends, share this post link anywhere, quote a short excerpt with attribution and a link to this site, but you may not use this post in its entirety on your own page. Thank you for caring about copyright.